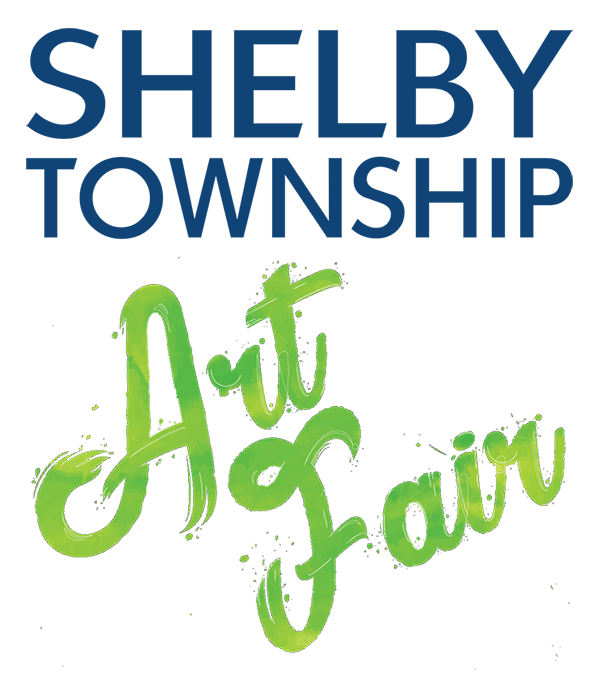 August 10 & 11
Shelby Township, Michigan
Presented By: Shelby Township Art Fair Committee
Saturday 10 am-5pm; Sunday 11 am-5pm
100 Artists
Deadline: April 1
Application Fee: $20     Booth Fee: $80-$320
Held outdoors on the Shelby Township Municipal Grounds where exhibitors will find mature trees and roomy booth spaces on grass. Shelby Township is a friendly, upscale suburb located about 20 miles north of Detroit, and is easily accessible with M53 and M59 nearby and I75 just a few more miles away.
The Shelby Township Art Fair Committee presents this annual event to provide arts and cultural opportunities for visitors and for local, regional and national artists and fine crafters to showcase their talents and market their work at a variety of price points.
We're doing what we can to make it good for you:
All booths measure approximately 15' x 15' (all on grass) with some double booths available.
Reasonable jury and booth fees
parking near (not at) booth area
Expect friendly, helpful, organized staff
easy load-in & load-out, and Friday night set-up are convenient. 
Plenty of free daytime and overnight parking close to exhibit areas
overnight grounds security
complimentary coffee and donuts each morning help to create a fun, friendly atmosphere.
Features for visitors include family friendly music and other entertainment, kid's craft and activity area, great tasting food, a sponsor tote bag giveaway, free entry, free parking and free shuttle bus.
Marketing Plan:
The Shelby Township Art Fair is advertised on several websites, social media channels, local and area newspapers radio ads, on signs, highway billboards, banners, in businesses, and by our generous event sponsors
Testimonials:
Survey comments from 2018:
"This was my highest grossing show this year!"
"Loved the layout - generous sized booths, artist parking and great attendance"
"Well done show. Great entertainment..."
"Thank you for a great, well organized show!
What we missed that you want included: 
This is a family-friendly show with strolling entertainment, free crafts and activities for kids, a Michigan Made Market, great food choices, and more. 


The fair is open to those who create their own original work. No resale items are permitted.