January 4 & 5
Naples, Florida
Presented By: Naples Art Association
250 Artists
Deadline: September 8
 
Notification: September 23
Application Fee: $35    Booth Fee: $450


Held in the heart of downtown Naples, on prestigious 5th Avenue South, this show attracts art-savvy attendees surrounded by upscale shops and restaurants. The Naples New Year's Art Show benefits from the phenomenal Southwest Florida weather and the large number of seasonal residents arriving and shopping to refresh and restyle their homes with the addition of your fine art pieces. The quad setup for artists affords every artist a corner booth and great visibility. Show guests enjoy the set-up along 5th Ave South, which provides easy access to parking and other resources.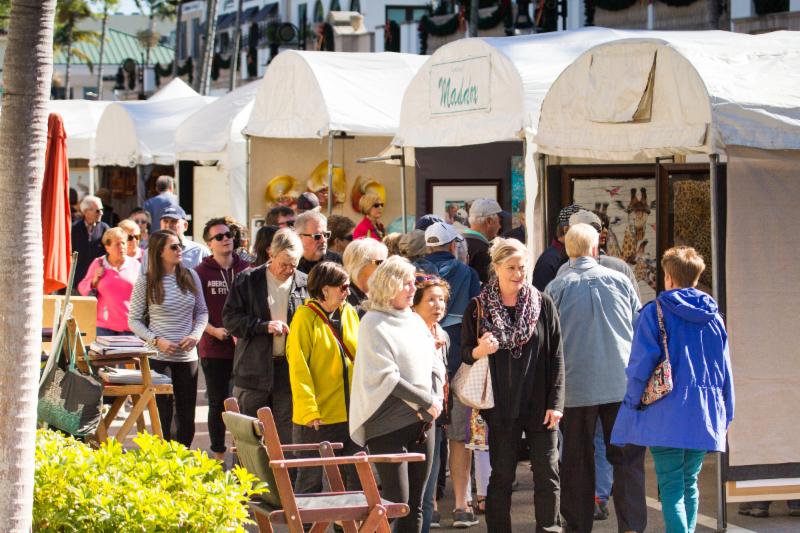 Marketing:
The show benefits from significant media coverage and paid advertising that include articles written in local news sources. Marketing includes multiple advertisements in print publications, a significant social media campaign and radio advertisements during the week prior to the show.
Start your new year off in sunny Florida. New opportunities await you at this wonderful, well established art show.
Ranked # 20 Fine Art and Design Show - Sunshine Artist 2018

"Blue Chip 100" Fine Art Events 

-

ArtFairSourceBook.com

2019
Testimonials:
...I was blown away by the quality of art.. this was our most successful show -thank you- great weather-great sales-great venue - great people of Naples I look forward to the future. Jewelry Artist
Excellent promoters, thought like an Artist does, great Quad set up - Perfect weather & sales. Jewelry Artist

APPLY: https://www.zapplication.org/event-info.php?ID=7555

More Information:  https://naplesart.org/naples-new-years-art-show/
Contact: Maureen Roberts, Maureen.roberts@naplesart.org  (239) 262-6517