Call for Artists: 20th Annual Loring Park Art Festival
July 27 & 28
Minneapolis, Minnesota 
Loring Park
Sat. 10am-6pm; 
Sun. 10am-5pm
140 Artist booths
Deadline: March 15
Application fee:  Early bird November 1-30, $30   December 1-March 15, $35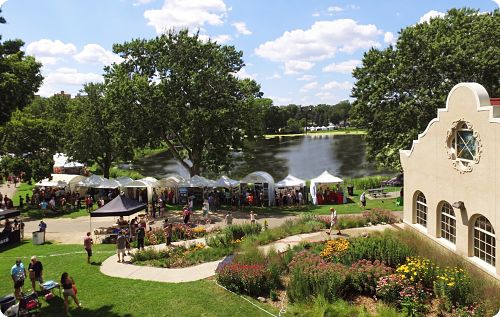 Wildflowers and formal gardens create 
an idyllic setting for art, food and music in this high quality 20th annual juried festival held in beautiful Loring Park near downtown Minneapolis. 
We strive to exhibit fine art and fine craft in 
a variety of styles and prices with the goal being "something for everyone."
Booths circle a large pond with 12X12 spaces for display, w
ith drive-up load-in and load-out at the booth spaces.  The circular arrangement makes it easy for visitors to see the entire show as they w
alk around the pond.  Free bus rides are available for patrons through a partnership with Metro Transit.